There are two convenient Chicagoland locations of ABC Bartending Schools. One school is conveniently located in the Lakeview neighborhood on Belmont and Kenmore Avenue, less than 2 blocks from the Belmont train station (Brown, Purple and Red lines). The entrance to the school is on Kenmore Avenue right next to Big & Littles Restaurant. Our suburban location is in the south suburb of Frankfort, less than 2 miles from I-80 and Harlem. It is at about 197th and S. Harlem Avenue.
1034 West Belmont Avenue
Chicago, IL 60657
(773) 248-6484
7216 Benton Drive
Frankfort, IL 60423
(815) 469-1146
The instructors here at our two Chicago locations EACH have over 21 years of industry experience. We take great pride in seeing our students succeed. We continue to bring new concepts of bartending to our courses, allowing our students to be the best of the best!
When you enroll with ABC its like getting a lifetime membership! We offer lifetime refresher courses and lifetime job placement assistance! There is no pressure if you have a hard time getting all the information down, you are welcome to retake the class at no charge! Finish the class on YOUR terms! We want to make sure you are confident and know everything you need to know to be a successful bartender. We are always happy to work around busy schedules and provide 1 on 1 help whenever its needed. That's what we are here for!
We match ALL local competitors' prices and sales gimmicks. ALWAYS. Our schools' director Kelly Cassano works continuously to support the growth of our students training and placement in some of the finest bars in the Chicagoland area. Tom LoCascio (former instructor, now happily retired) assisted in writing the curriculum for the State of Illinois Liquor Commission BASSET Training Program, assuring that we have the most sophisticated BASSET program in the state.
More information about the program is here.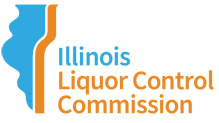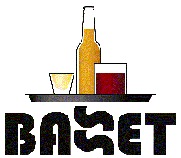 BASSET certification is required in Cook County and most counties in Illinois. As of July 2018, certification will be mandatory statewide. If you are just looking to receive your BASSET certification or if you just need to recertify, but do not want to take the bartending course, we can do that too! There are BASSET classes every month at each of our locations! Call us at the above numbers for dates and times!
ABC is the largest privately-owned bartending school system in the United States. Tony Sylvester has owned bartending schools and has been placing bartenders nationwide since 1977.
Bartenders are known for their ability to make great money while meeting new people and having lots of fun at their jobs. Look around you at the number of liquor serving establishments and the number of bartenders (full time and part time) that it takes to staff these establishments.
Our bartending school program prepares students to have the skill sets and brand knowledge and brand awareness, that can take years of experience to acquire. Our training curriculum allows for students to use a variety schedules to fit their busy life styles. This why students choose ABC Bartending Schools and succeed!
If you are 18 years of age or older, you could be in this picture, training in just 40 hours to become a professional mixologist.

Letter from Illinois State Representative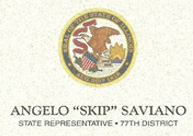 ---
*Certificate of approval to operate issued by the State of Illinois Superintendent of Education,
100 North First Street, Springfield, Illinois 62777
http://ibhe.org/PBVS/default.htm