The ABC Bartending School in Palm Beach County, Florida is located 1/4 mile West of I-95 off the Belverder exit at 1711 Worthington Road. Also, our school is not far from Melbourne and surrounding areas. Tony Sylvester has owned bartending schools and has been placing bartenders nationwide since 1977.
Tony Sylvester has been the most trusted name in West Palm Beach for training and job placement of bartenders. For FAQ's Click Here.
Tony invites you to stop by and sit in on a class.
Bartenders are known for their ability to make a good living, have fun, and meet people. Continue down this page for a look at our Placement List for Palm Beach. Then click on the sidebar for a look at our Placement Lists for other parts of the country as well as Letters of Recommendations and Newspaper Articles. Now you can see why Tony Sylvester is one of the leaders in this field.
The Sylvester family has been in the Hospitality industry for three generations. Tony brings you all that experience in his school's curriculum and manual.
Look at the great cities listed at the bottom of the page where Tony has opened schools. As you can see, all these cities are hospitality oriented which means lots of restaurants, hotels, country clubs, night clubs and bars. Now what does that mean for ABC graduates? Opportunity!
Look around at the number of liquor serving establishments in your city and the number of Bartenders, both full time and part time, that it takes to staff these operations. Get the picture?
Thousands of students are trained and placed every year nationwide by ABC in our professional one week, two week, and three week programs that cover all the techniques used to become a professional bartender.
Remember, to get started just call us at (561) 686-9021.
Thank you for visiting our web site.
Tony Sylvester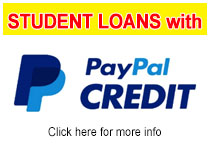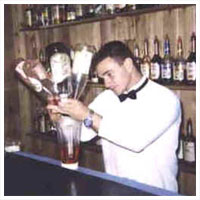 If you are 18 years of age or older, you could be in this picture, training in just 40 hours to become a professional mixologist.
Here is a Testimonial from a graduate at our West Palm Beach School.
Dear Mr. Sylvester,

My name is Susan Honig, MSW. I am writing to you regarding one of your Instructor's, the only one I know at your Bartending School, but I can say with confidence, and without having experienced any of your other staff members, Mark Pratt,( I hope I have his last name correct), must be your best Instructor!
I decided to attend your Bartending School, to add another level of knowledge, to increase my income producing abilities. Due to our current economy, I think many people have to do what ever they have to in order to make ends meet! I am side tracking somewhat, to make a point which will hopefully impress upon you how important, and fortunate you are, hence I was, to have Mark as my Instructor. I have multiple careers, and was very successful while living in NYC, and the Hampton's NY. I moved to Florida as a full time resident, not to long ago, and discovered the work availability, and pay scale is vastly different than NY, and unfortunately for everyone, our economy in this Country is in trouble.

Moving along, I am a Psychotherapist, and a Fitness Professional, training Luther Vandross, Reebok Videos, Leading the warm up for the NYC Marathon on the Power Bar Team, Televised, and more!

Now, this is not about me, this E-mail is to let you know, that due to a rude awakening of being over qualified for much of the Florida market, I decided to add to my B.A, and my M.S.W, and thought it would be smart to go to your highly respected Bartending School!

Mark Pratt, made my experience, and introduction back into bartending, amazing! You are very fortunate to have such a knowledgeable Instructor, who cares so much that everyone is grasping the information we need to know, but most importantly, he imparts this information with enthusiasm, animation, clarity, and with a wonderful mix of comedy! I am an Instructor too, and there are people who teach, and then there are Instructor's, like Mark, who inspire, and perform their teaching material, therefore, you learn before you are even studying, because Mark makes it accessible, fun, interesting and engaging!

I am taking the time and writing this rather lengthy E-mail, because, I find that so many people make sure to speak up when they don't like something, and I think it is more important to give alkaloids and praise to someone, in this case, Mark Pratt! He made all the difference in my learning the material, and my desire to attend the class, and enjoy the process of learning!
Obviously, you have a wonderful program, a well known School, with a top notch reputation!

I owned a Fitness Studio in Westhampton NY, and won " The Best of The Best" in the Hampton's by Dan's Paper's, one of the two top magazines read by everyone in the Hampton's and the "Best" was based on the reader's sending in their votes on various business's! I mention this only because, I know what goes into making a business with Instructor's involves! Your School is of course on a much larger scale, but as I am sure you know, you are only as good as the people who work for you are!
I think Mark is fabulous, and having him at the helm of your ship in your West Palm Beach location, makes your program number one, I think you should know that your Instructor, Mark, brings it to life! I knew in my Studio, I had to have the best, and I wanted them to know I appreciated them.

In conclusion, I think Mark should get a raise and a promotion, if he were my employee, I would want to make sure he was rewarded for being such a dynamic and Professional Instructor! You are lucky to have him on your team!

Mark, has no knowledge that I am sending you this long winded E-mail in praise of him. In addition, you should know that this comes purely from a true appreciation of what a wonderful experience I had, and what an amazing teacher I found him to be! Nothing more to it than that!

I went through 4 years of undergraduate school, 3 years of graduate, Masters schooling, and I had my share of UN-inspiring, boring Professors!

I think, although I am aware that it is none of my business, but Mark should get both a promotion, I don't know how your company works, but, it should accompany a raise too!

I will recommend your School, and Mark as the Instructor, to many people, because in times such as now, jobs are hard to find, Bartending is a great tool to have under your belt, and Mark is the only Instructor I would recommend to impart that knowledge, and he his charming and funny!